Set your practice up for success with our eBook. Discover how to improve patient experience and boost revenue.
Download eBook
Dental Practice Management Software: Luxury or Necessity?
Published on : 1/2/2016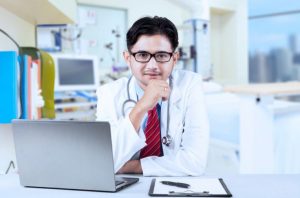 Productivity and competitiveness should feature prominently in a business strategy that guides the establishment and growth of a dental practice, or indeed any business.
To what extent does dental practice management software feature as a component of such a strategy? Is it an essential investment, a desirable investment, or maybe even a luxury that may or may not be afforded?
Current trends around productivity and competitiveness in the dental care sector in Australia may help to answer this question, and reveal why the acquisition and utilisation of dental practice management software can be seen as a key factor in a dental practice thriving.
What dental practice management software can do
First, let's look at the essential components of a quality system. Good software will allow easy and efficient management of:
The client database.
Online appointments.
Treatment plans.
Invoicing and payments (A/R and A/P)
Correspondence, via word processing, email and SMS messaging functions.
Financial reporting.
Ideally, the software supplier will also offer initial staff training on the system, in order for the practice to get the most out of it, and ongoing support and updates.
Dental practice trends and how software can help
While demand for dental services is expected to continue to grow, partly due to Australia's ageing population and predicted overall population growth, competition remains an issue for dental practices.
Figures from the Dental Board of Australia, published in December 2015, show just over 19,000 general dentists registered in Australia. According to the Australian Institute of Health and Welfare, the number of fulltime dentists increased by 22.4% between 2006 and 2011. In addition, a 2014 health department report on future workforce needs warned of an oversupply of dentists over the next decade.
In a crowded marketplace, dental practices must operate efficiently and offer a high level of customer service to stand out from the competition. Online appointments, such as D4W's eAppointments ,offer clients greater convenience, allowing them to book whenever they like. In these days of increasingly savvy consumers, digital treatment plans can be readily visualised by clients and then stored in digital format for future visits. An effective administrative and workflow system can help to improve the productivity of front desk staff when it comes to managing accounts, and liaising with both clients and the dentists.
When it comes to productivity, an Insight Economics 2013 report titled Productivity of Australian Dentists identified technology as a key driver. The report indicated that practice management software assisted in improved time management and scheduling of appointments, and less downtime for dentists.
Can your practice afford to be without it?
Practice management software in Australia has become much more sophisticated, and is expected to continue developing. In an environment where competitiveness and productivity are key to the survival of a practice, it's likely to be much more of a necessity than a luxury.
Related Posts
Contact Us Tis the season to be jolly and save! ...

Holiday Service Desk Hours of Operation  Centaur Software will be...