Keeping your health care in check
We're helping thousands of patients to manage their health through booking appointments, prevention quizzes, reminders, diagnosis and treatment information from credible national partnerships.
With thousands using doctors.com.au each day through Patient Discovery, practices can use the platform to grow their book and increase patient retention. Doctors.com.au helps Centaur businesses to grow, allowing practices to leverage marketing tools from two industry leaders.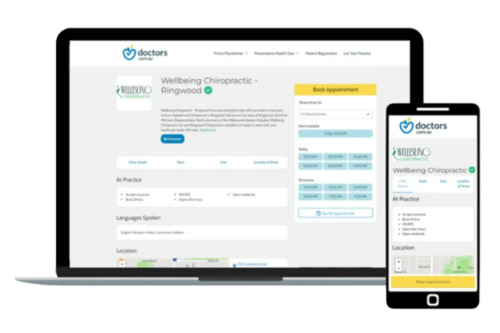 Become a Partner

Are you interested in growing your customer network? When you become a Centaur Software Partner, you gain access to over 4,000 dental practices throughout Australia and a world of new business opportunities.

Find out more about becoming a partner