Set your practice up for success with our eBook. Discover how to improve patient experience and boost revenue.
Download eBook
Centaur: Your Trusted Growth Partner Obtains Certification of the ISO 27001:2013 Standard
Published on : 22/2/2023
Australia's leading dental practice management systems provider, Centaur Software, achieved certification of the ISO 27001:2013 standard on 25 January 2023, adding to a growing list of compliance measures that the company has undertaken to keep their customer information safe. 
By achieving certification of the ISO 27001 standard, Centaur has shown that they have implemented an Information Security Management System (ISMS) that contains safeguards to ensure the confidentiality, integrity, and availability of all information covered by its scope. The ISO 27001 standard provides requirements for the ISMS, outlines a set of best practices, and details the security controls to manage information risks. 
Centaur has been on a journey to providing their customers with enhanced security measures for the last 18 months. This certification is the latest addition to the continuous journey the company has undertaken, including EU General Data Protection Regulation (GDPR) and independent penetration testing for our web-based applications. 
"Centaur takes both our and any customers information that we hold very seriously. By obtaining this certification of the ISO 27001 standard this provides certainty and assurance to our customers that your data is in safe hands with us. Centaur undergoes rigorous Information Security training every year and internal audits of all our information systems and procedures are conducted on a regular basis." 
David MacDonald 
Information Security Compliance Officer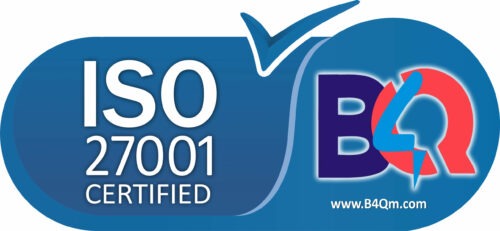 Related Posts
Contact Us Tis the season to be jolly and save! ...

Holiday Service Desk Hours of Operation  Centaur Software will be...