Set your practice up for success with our eBook. Discover how to improve patient experience and boost revenue.
Download eBook
4 ways to increase eAppointments bookings without spending extra $$$ on advertising
Published on : 17/7/2017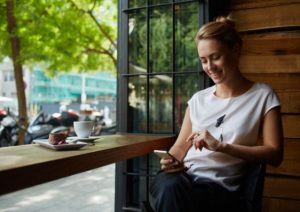 Your website is your digital business card for potential new patients. Once a new visitor has landed on your site, you have the opportunity to show them why they should choose you instead of your competitors.
eAppointments allows you to differentiate yourself from your competitors. You can capture patients who are looking for a dentist when the practice is unattended, a patient with a sore tooth after hours for example, or busy patients who prefer the convenience of booking online or those who simply prefer to do everything online.
No matter what reason your potential new patients are visiting your site, it is important that they know how easy it is to book online. Follow these simple steps to encourage patients to book:
1. Ensure there are links to eAppointments on several pages of your website
Chances are your patients will land on different pages of your website and come from different sources (e.g. social media, online article, paid Google ad etc.). It's important that your website visitors know that they can book online regardless of the page they land on.
To ensure maximum visibility of your 'Book Online' button include it on your website's:
Header and Main Menu – 

These two places usually stay visible as people navigate your site. To maximise their visibility, make sure you are using noticeable contrast, bold colors and big icons to draw attention to these buttons.

Contact Us page – 

Some of your website visitors will go to your Contact Us

 page when they are ready to make a booking, and to find out how to book. This is a great place to show your patients that online booking is available. It's very important, especially if they are on your website when your phones are unattended (e.g. on weekends or after hours).

At the bottom of the Services menu – 

Some website visitors will get to your website looking for information about a specific treatment, for instance, dental implants. After reading the content of your 

Dental Implants 

page it's important to have a clear call to action so that the potential new patient knows what to do next: Book Online to discuss the treatment further. Depending on how much content is on your page, the visitor might have scrolled all the way down to the bottom where the header and main menu are no longer visible. So, having a button at the end of the page linked to your online booking system will ensure that the visitor remembers that making a booking is the next step in the process!
2. Make first visitors count
When new visitors land on your website from an external site, like a Google search, they won't spend long deciding if they'll give you their time.
It's important to give a great first impression and fast. Quickly identify your best selling points and place them on the first screen that your visitors see: Online dental appointments, Interest free payment plans, etc.
3. Is your 'Book Online' button visible on mobile?
Most websites are mobile responsive these days, that means the contents of your website re-adjust to fit different screen sizes on mobile devices.
More often than not, some items on your site are hidden and your website is not displayed well on a mobile or tablet screen. It's very important that your website visitors, using a mobile or tablet, can easily see the button or option to book online on their devices.
You can test this by going to your website on your smartphone. Is it immediately obvious that people can book online? If the answer is no then you need to speak to your website designer. Remember, around 45% of internet usage in Australia comes from a mobile device – that's a lot of missed appointments.
4. Keep your visitors on your site with an iFrame 
The standard setup of eAppointments is through a button that your website designer places on your website. This button opens your eAppointments portal in a new browser tab or window. This setup takes the visitor to a new website and away from your website.
The other option is to use an iFrame. With an iFrame, the eAppointments portal will open within a defined frame on a page of your website, like the image below.
The advantages of an iFrame are that:
Visitors will remain on your site after they have made an online appointment
You have the option to customise parts of the iFrame to match your branding
*The customisation of an iFrame is available at additional cost.
Related Posts
Dental4Windows enables your practice deeper patient engagement by providing multiple...

Dental4Window's marketing platform, D4W Marketing, is changing the face...

Mobile access to the internet has changed people's purchasing behaviour...