Set your practice up for success with our eBook. Discover how to improve patient experience and boost revenue.
Download eBook
Grow Your Practice Online
Published on : 18/12/2015
Mobile access to the internet has changed people's purchasing behaviour and service selection approach quite dramatically. It particularly applies to the way people use their devices at any time of the day (or night!) to search for service providers locally, evaluate them and book appointments.
Making sure customers can find you, encouraging customer reviews of your service and allowing customers the convenience of booking online can help you to reach more people and grow your dental practice. Here's how.
Have an integrated online presence so customers can find you
While a convenient appointment system is important, people will want to find the location of a dental clinic before they approach the appointment system. This is verified by the following statement issued by Google: "One out of five searches on Google is related to location."
Prospective clients would typically access the internet and enter a search phrase like "dental clinics northern suburbs Sydney." Use of relevant keywords in your content can help to make sure your practice comes up in search results, and clear contact details including an address and a location map make it easy for people to find you.
It's also a good idea to give satisfied customers the opportunity to review your practice. Word of mouth is a key way that prospective customers evaluate a service. Google My Business is an easy way of integrating all these elements, no matter the device people are using.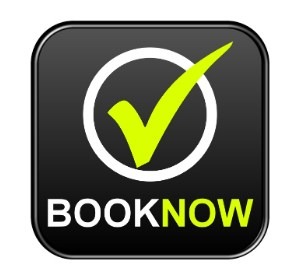 Offer an online appointment system so customers can book 24/7
Mobile devices have given people the freedom to shop, browse for information and carry out everyday tasks like paying bills whenever and wherever suits them.
Enabling customers to book through an automated appointment system provides them with the level of convenience they now expect, and also streamlines the process for your front desk staff. The best practice management software in Australia will include automated online booking and your website should display a prominent link to the appointment system.Dental4Windows has it's own integrated eAppointments so that patients can book their appointments online.
Four key features to look for 
The appointment system should be fully integrated with the dental practice management software.
The system should have a diary-like structure with available times clearly marked.
Front desk staff should be able to confirm appointments by SMS or email.
There should be an easy patient appointment reminder facility built in to the system.
Keeping up with technology and the purchasing habits of customers is essential to remaining competitive in a tight marketplace.
Related Posts
Dental4Windows enables your practice deeper patient engagement by providing multiple...

Dental4Window's marketing platform, D4W Marketing, is changing the face...

Mobile access to the internet has changed people's purchasing behaviour...