Set your practice up for success with our eBook. Discover how to improve patient experience and boost revenue.
Download eBook
Lost patients cost you revenue but it doesn't have to be that way
Published on : 4/5/2015
In this "Getting the most from Dental4Windows Webinar"  Centaur Software Training Manager,Veronica Emerson, explains the process to maximise your patient reminder and recall process to make sure you are capturing all the information to ensure no one falls through the cracks.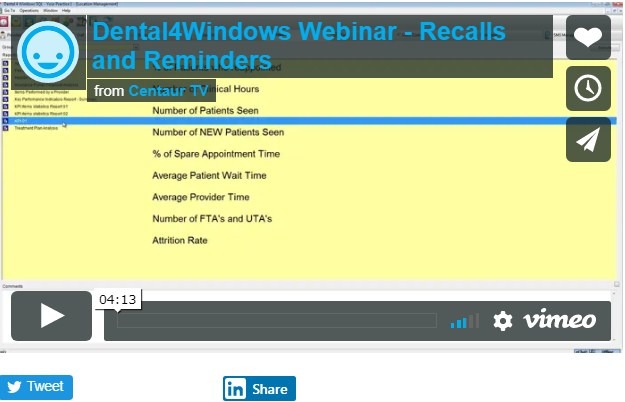 Related Posts
On Tuesday, 5 October 2021, Microsoft released the latest member...

Dental4windows Update:  What's New & How to Upgrade - January...

Dental4Windows has a version major upgrade approximately every 2 years...