Set your practice up for success with our eBook. Discover how to improve patient experience and boost revenue.
Download eBook
Dental4Web – Q&A with Dr Frank Papadopoulos
Published on : 6/3/2020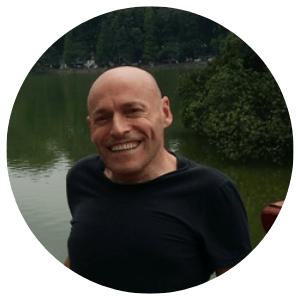 Dental4Windows is taking its biggest software leap in 27 years with the
release of Dental4Web. Dr Frank Papadopoulos answers our questions on
the web-based software and what it means for its users.
Dentistry appears to be headed in the same direction as a lot of other industries and developing web-based products – in your opinion why do you think that has been happening?
Dentistry has historically taken a longer time to adopt software in business. Most of the dental profession in the 1990's was like cottage industry, small independent businesses of 1 or 2 dentists with a few thousand patients. So, "computerising" dentistry was a slow process and relatively expensive. The initial software adoption phase took place in the mid to late 1990's and at that point, the public Internet and the Web was at its infancy.
Software was installed locally on the desktop's early generation of PCs, mostly on the Windows OS platform.
Fast forward to 2020, and dentistry as a profession and business has evolved, as has the internet, computer hardware, and software capabilities.
As computerisation in dentistry showed its business value, it became almost a standard tool to help run a dental business. However, this comes at a cost of time and money. With the advancements today, Web based software offer advantages.
a. No more software updating headaches – businesses spend a ridiculous amount of time on necessary updates. That's expensive.
b. More power, less money – Users want more automation, power and capabilities, this means more computing power, this necessitates local computer hardware to be replaced every 3-4 yrs. That's expensive. With Web based software, the user works in an Internet Browser, and the computing power comes from a remote server, which cuts down on local hardware requirements.
c. Internet Flexibility – No need to be chained at work to do work. Work from anywhere there is internet.
d. Data Backup taken care of – A shocking number of business don't do daily data backups and if they do, do not regularly verify that these backups can be restored in an emergency. Web systems usually take care of data backup.
e. Operating System (OS) Independent – Web based systems can generally operate on Windows, Mac OS, or Linux and Android, PCs or Tablets even. Not all features will be available 100% on every OS, and digital imaging hardware can be an issue as most have drivers only for Windows OS.
f. Faster development cycles – Generally web based coding languages like HTML, Javascript etc are easier to code for.
g. Improved security – Over 50% of businesses with computers neglect to run updates to their local PC OS, and these updates contain many security patches.
What difference will current users of Dental4Windows Desktop and Mediasuite Desktop see with the release of Dental4Web and Mediasuite Web?
Starting up dental4web will be via an internet browser like Firefox or Chrome etc. Once you log in, then you will see a fresh look and feel that will pleasantly surprise you.
You will quickly work out, that the layout, screens, workflows and behaviours are almost identical to each other. There is almost no re-training necessary!
What's involved is migrating to a web-based practice management platform? Is there much downtime or impact upon a practice? 
It's a straightforward process that we have refined over the last 4 years. There is preparation, internet speed/reliability evaluation, basics training and planning phases, our team will work with the customer step by step.
Once everyone is clear and comfortable, a GO LIVE date is set, and typically overnight, existing data is copied securely from the local PCs, to the cloud, in the Web Application, ready for use next morning.
As a fallback, the local PC data is still there, and one can revert. Very safe overall.
Are web-based products a good fit for all dental practices? Are there any implications for those that don't adopt this new technology?
Success depends on a key factor, the internet quality and speed.
In dentistry today we are doing more digital photos, 2D and 3D x-ray imaging, Intraoral Scanning and in the quest for being "paper free", there are many paper documents that are getting scanned in. All these digital items have a certain size and getting them stored in the "cloud" swiftly, is dependent on the business internet quality. Internet quality is the main hurdle.
So, web-based may not be for every clinic in every location in Australia, and that's why we go to lengths to evaluate the clinic suitability for web-based software. We want the clinic to have a good experience.
Another matter is a personal preference of the dental clinic owner regarding their data and where it is. Some people do not like to distance themselves from their data and want to be in complete control and responsibility.
As for those that don't adopt this new technology, I don't see any issues for some years to come. It's not a MUST have today. We will continue to develop and support our proven and reliable D4W Desktop and Mediasuite desktop for those that want and need it.
Are web-based products having any impact upon the patient experience?
Web-based products are opening the world of direct interactions between clinic and patients. Take for instance eAppointments (patient DIY online booking system) and eForms (patient DIY online forms). With D4W, these services were created some years ago and are web-based communicating with the D4W system, wherever it is, via the internet. Such systems will become more feature rich and give the patient more options to do self-service and to communicate with the clinic, improving the patient experience.
Related Posts
Contact Us Tis the season to be jolly and save! ...

Holiday Service Desk Hours of Operation  Centaur Software will be...