Set your practice up for success with our eBook. Discover how to improve patient experience and boost revenue.
Download eBook
Corporate Dentistry & Practice Consolidation Briefing
Published on : 13/12/2019
Summary —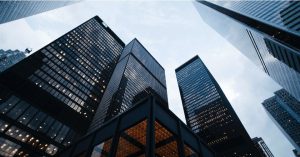 Two leaders influencing the direction of corporate dentistry will provide insights on dental practice consolidation and what it means for dental product suppliers and the provision of dental and oral health care.
Key Issues For The Dental Industry —
The way dental and oral health services are being delivered in Australia is changing.  Large corporations, some listed on the Australian Stock Exchange (ASX), are aggregating practices under the one banner.  It's colloquially known as 'corporate dentistry' but the proper term is 'Dental Service Organisations' (DSO).
The continual evolution of DSOs is changing the environment in which dental and oral health care is delivered and the dental product distribution channels.  The Australian Dental Industry Association (ADIA) has a focus on allowing product suppliers to understand this changing environment and has brought together two of the leaders driving change to speak at the 2018 Australian Dental Industry Growth Conference to be held on the Gold Coast over 26-27 October 2018.  For conference information visit:
In what's sure to be an interesting and thought-provoking discussion, Michelle Aquilina of Primary Dental and Daryl Holmes of 1300 Smiles will brief suppliers on how DSO's operate and their focus on preserving professional independence and enhancing patient care.
Across the DSO sector ownership models vary, practice management approaches differ and there is a common focus on providing more affordable care to a larger patient population.  This is of considerable interest to dental product manufacturers and suppliers and it's for this reason that the presentation at the 2018 Australian Dental Industry Growth Conference is attracting so much attention.
If you're interested in how DSOs are changing the way dental and oral health services are being delivered, be sure to attend the 2018 Australian Dental Industry Growth Conference that's being held over 26-27 October 2018 on the Gold Coast.
Further Information —
For further information from on the 2018 Dental Industry Growth Conference send an email to events@adia.org.au or telephone 1300 943 094.  To keep up to date, follow ADIA on Facebook at www.facebook.com/dental.industry or subscribe to the Twitter feed @AusDental.
Currency Of Information & Disclaimer —
This update was issued on 10 September 2018 and please note that changes in circumstances after the publication of material or information may impact upon its accuracy and also change regulatory compliance obligations. The statements, regulatory and technical information contained herein are believed to be accurate and are provided for information purposes only. Readers are responsible for assessing its relevance and verifying the accuracy of the content. To the fullest extent permitted by law, ADIA will not be liable for any loss, damage, cost or expense incurred in relation to or arising as a result of relying on the information presented here.
This publication is available for your use under a Creative Commons Attribution 3.0 Australia licence, with the exception of the ADIA logo, images and where stated.
Article Credit: ADIA – https://www.adia.org.au/
Related Posts
Contact Us Tis the season to be jolly and save! ...

Holiday Service Desk Hours of Operation  Centaur Software will be...