Set your practice up for success with our eBook. Discover how to improve patient experience and boost revenue.
Download eBook
Maximise Your Dental Practice
Published on : 20/2/2017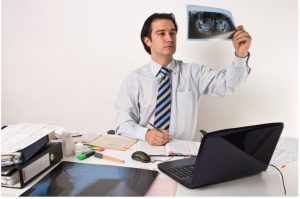 Patients expect a lot from dentists, and what makes one dentist "better" than another is often subjective.
But there are things that patients expect when they visit a dental practice – friendliness, professionalism and clear results.
They might not be consciously aware of it, but your patient management system can be a huge contributor to their satisfaction.
Patient management software not only supports you, freeing you up to spend more time on getting results, but it affects the way your patients perceive your practice. This is why maximising your dental practice can actually help you become a better dentist.
Conversations about cost
In a 2013 survey, patients were asked what they wanted from a dentist. Surprisingly, the top answer was a clear and honest conversation about cost. 90% of people thought dentists were expensive, but this wasn't a barrier to treatment.
The real barrier was that dentists weren't clear about the cost involved, and people were either too embarrassed or too confused to seek clarification.
However, with the best dental practice software, frank discussions about the cost of treatment are easy. That's because software like Dental4Windows combines patient accounts with treatment records and digital imaging in the one package.
Making appointments easy
Cloud-based dental software has a huge advantage over other formats because it's not kept on your clinic's computers. The program and the data is actually stored in the cloud, another name for a secured internet server.
This means your patients can log in online and make an appointment themselves, rather than having to call the clinic, which takes up their time as well as your staff's.
Explanations that make sense
Patients may not be any wiser if you explain to them that they have "avulsions of the right and left permanent maxillary central incisors."
But if you show them the problem by using 3D skull imaging, they will immediately get the picture. This kind of imaging technology is built into popular practice software Dental4Windows.
Being able to explain a procedure clearly can help make you a better dentist, as interpersonal skills are so important to patient trust and retention.
Know your own system
One of the worst responses you or your staff can give a patient is, "I'm not sure."
It could be a question about how much a treatment will cost, or what the patient currently owes. It may be whether you offer a particular treatment, or what treatment they had the last time – which could have been years ago.
Staff at a thriving dental practice always have information at their fingertips so that patients never get the feeling that they are in uncertain hands.
Dental software in Australia gathers all the elements of your practice in one place, making it easy to give the right answers, and the right treatment, to keep your patients happy.
Related Posts
Contact Us Tis the season to be jolly and save! ...

Holiday Service Desk Hours of Operation  Centaur Software will be...