Set your practice up for success with our eBook. Discover how to improve patient experience and boost revenue.
Download eBook
How To Get Patients To Schedule Preventive Dental Check-Ups
Published on : 27/7/2016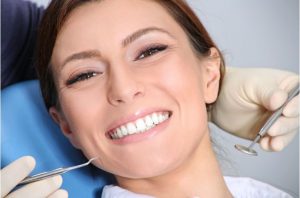 Let Dental4Windows do the heavy lifting for your practice
Most people know they are supposed to be brushing their teeth after meals, flossing and rinsing with anti-plaque mouthwash. But some are still reluctant to acknowledge that they need to visit the dentist for preventive check-ups as well.
The absence of obvious issues such as bleeding gums or toothache is often taken by people as a sign that their oral hygiene regime is working. But there may be other underlying problems that are not quite so obvious. So how do you get patients to book regular visits for preventive dental services?
Be reassuring
Patients can dread going to the dentist, particularly if they haven't been for a while. Older patients can be especially nervous, often due to painful experiences in the past.
Dentistry has come a long way though, and a little reassurance and good communication about procedures can help these patients feel much more comfortable that the experience will be relatively pain-free.
Use the latest in online booking functionality
A good way of getting people to visit the dentist more often is to automate the appointment process using dental practice management software. Dental4Windows has automation for appointment reminders and recalls to eliminate manual errors and make the process more efficient letting your patient know of upcoming appointments by SMS or email. Combined with D4W's integrated online booking system, eAppointments allows patients to use their smartphones, computer or iPad to make a booking.
They can see available appointment slots in real-time and can make a booking that suits them, without needing to actually call the practice. Putting this power in the hands of the patient means they can begin to take more responsibility for their own dental care. Making eAppointments is also easier and more convenient than using the phone – there's no waiting on hold if the practice happens to be busy when patients call.
A useful reminder service
As well as allowing patients to easily book, automated appointment reminders let them know when it's time to come in. This gives patients peace of mind that they won't forget, and helps to make sure that your practice is working at maximum efficiency, rather than having lots of bookings where people don't turn up.
An opportunity for marketing
Australia has a high uptake of smartphone use, so it makes sense to use this platform to communicate with patients and encourage them to come in for check-ups. As well as eAppointments, there's also an opportunity to offer special rates for services and e-newsletters via smartphone.
A regular e-newsletter is also a good marketing tool if it includes deals and information on new cosmetic and other treatments that show a practice is keeping up with developments in the field.
Dental practice management software isn't just about digital imaging and 3D skull charting. A fully integrated suite also keeps your practice in touch with patients and encourages them to make appointments and take part in their own preventive dentistry regime.
Related Posts
Contact Us Tis the season to be jolly and save! ...

Holiday Service Desk Hours of Operation  Centaur Software will be...