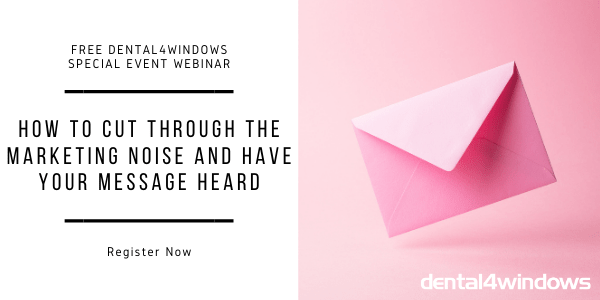 Why is direct mail making a comeback? Patients are becoming more selective with what they read and choose to respond to on their devices. This can make it difficult for dental practices to successfully communicate with their valued patients via digital means like email or SMS.
Millennials make up 40% of the Australian workforce and they spend a lot of time on their devices. With instant access to information through the internet, innovative apps that bring endless entertainment and most businesses marketing their products and services via emails, inboxes have become cluttered.
Here are 6 reasons why personalised direct mail is making a comeback and outperforming the returns of email and mobile marketing:
Targeted and personalised to a specific audience
A personalised touch means they are more likely to respond to your message.
The average lifespan of an email is now just 2 seconds
99% of Australians open their mail.  60% also read it thoroughly, and 54% store it for later reference.
People value something they can see and touch 24% more than something they can only see
Tangible mail is something unique in this digital era.
Builds patient-to-practice rapport
According to Royal Mail, UK, 86% of consumers who receive direct mail feel connected to the business.
Has great return on investment
The Direct Mail Association has found that on average, "direct mail advertising gives business a 13 to 1 return on investment".
Creating and executing a direct mail campaign is easy and affordable
Direct mail is cost effective and can be automated with your Dental4Windows practice management software.
Find out more
D4W Marketing enables your practice to send high-quality personalised mail pieces to your patients that will get noticed.  Work alongside your own Campaign Manager to automate and plan for your communication pieces that can be sent to your patients throughout a 12 month period.
Book a D4W Marketing demo with one of our Solutions Specialists here – CLICK HERE
Upcoming Webinar
Join special guest presenter, Scott Allen, General Manager of Direct Mail and Marketing (DMM), on 3 November for the How to Cut Through the Marketing Noise and Have Your Message Heard Webinar.
During this webinar you will discover how direct mail is making a difference in the way that businesses are communicating to their customers and how it can increase the flow of return business.  You will be shown a number of different templates available for your practice to use and see how easy it is to create custom, personalised mail with the D4W Marketing portal.