Set your practice up for success with our eBook. Discover how to improve patient experience and boost revenue.
Download eBook
What 2019 Looks Like for Your Dental Practice
Published on : 22/1/2019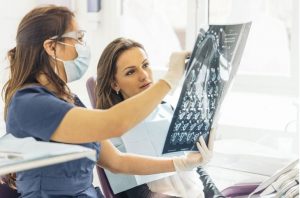 2019 is here — is your practice ready for it?
Many trends and developments have emerged in the past year that are defining the practice of dentistry for this year. Some of these trends are subtle and may already be present in your practice, while others may be totally new or in need of an update. If your goal is to stay competitive this year, you'd do well to catch up on these trends:
3D Printing technology has been around for some years now, but only recently has it made significant strides in the dental industry, particularly in cosmetic dentistry. It's been used mostly to create orthodontic devices, but now it's also used in general dentistry, implantology and prosthodontics to create custom devices and solutions for patients. If you don't have a 3D printer in your practice, now would be a good time to invest in one as the use of 3D printing is likely to only increase in the coming years.
Increased Use of Digital and Online Resources
The need for environment-friendly solutions has never been more urgent, and businesses of all backgrounds are recognising this need and responding accordingly by going paperless in their operations. Dental practices are doing this as well, relying on Cloud storage solutions for storing their data. These solutions are secure, efficient and come conveniently with most advanced dental office software.
Another feature that comes integrated with the leading dental practice management software: online appointment setting and registration. These online features make it easier and more convenient for patients to schedule appointments with you, and can also free up your staff. It's another trend that practices would do well to adopt. Dental4Windows has a fantastic integrated online appointment system, eappointments, that can help your practice gain more patients.
In 2018 there were more group dental practices formed than ever before, and this trend is very likely to continue in this year. Dental practitioners are now seeing the many benefits of banding together, including sharing the burdens of expenses and their workload. Thankfully many dental software programs are also responsive to this trend and are becoming more customised to cater to group practices seamlessly. D4W has practice solutions for single and multiple practice sites.
Social media will continue to play a significant role in dental practice marketing efforts, though 2019 may have more challenges in store. With new privacy protections and scrutiny about how brands are using social media channels, you may need to put in more effort and spend in order to reach your target audience on these platforms. To make the most of your social media spending, take a look at which social media posts, actions and channels produced the best results for your practice in the past year, and focus on those. One method to make sure your content is optimised for your audience is through D4W Marketing, which offers professional social media collateral for your practice.
A whopping 97% of all consumers check online reviews before visiting a local business, and 94% have said that a negative online review has convinced them not to go through with a business or service provider. However, 80% have specified that when business owners respond to negative reviews it makes them think that these businesses care more about their clients than those who don't. So, if you want to keep your current patients and attract new ones you better get busy monitoring online reviews—specifically, collecting positive reviews and responding appropriately to negative ones.
Many patients opt not to get regular or ongoing dental care because of lack of finances. To keep those patients coming and coming back, you need to offer manageable financing options, such as Australia's National Dental Plan. This plan is integrated with Dental4Windows dental software and is an affordable solution for patients, and pays you upfront.
We're looking to enhance D4W even more in 2019. Dental4Windows promises to have a bigger year than even 2018. D4W Marketing, our newest product integrated with Dental4Windows, now offers your own online marketing centre and has grown exponentially in interest since our Dental Practice Roadshows late last year. 2019 also holds more opportunities developed from our partnership program, including integrated payment and claiming solutions , ANZ Healthpay and Tyro.  While we can't tell you all that lays ahead  be sure to keep your eye out for some big releases that will integrate directly with your dental4windows.
Want to keep your dental practice current and competitive this year? Start by getting the nation's leading dental practice management software: Dental4Windows.
To enquire, get in call us on (02) 9123 5000.
Related Posts
From robotic arms in warehouse and manufacturing settings to AI...

Update 17th February 2022 We have now completed the integration between...

Dental practice management software is the technological glue that holds...