Set your practice up for success with our eBook. Discover how to improve patient experience and boost revenue.
Download eBook
Switching to cloud based dental practice management: 5 reasons to change
Published on : 20/5/2021
Dental practice management software is the technological glue that holds your dental practice together, taking care of everything from appointment scheduling and record-keeping to billing, treatment planning, imaging and patient education.
If you haven't thought about making an upgrade lately, it may be time to take a look. The state-of-the-art in dental practice management software has evolved considerably in recent years, especially due to the proliferation of cloud computing.
As the cloud has become a more popular hosting option for professional software of all kinds, the advantages of using this technology have come into focus. During the initial stages of the cloud's popularity, dental practice owners may have hesitated to move their data off premises, as this represents a seemingly large change in operational procedures. Now, it has become second nature.
When Deloitte polled Australian businesses in 2019, 42% of health care and social assistance organisations were already using the cloud, and the software had delivered a $9.4 billion worth of productivity over the course of five years.
Top 5 reasons to use cloud based dental practice management
The motives behind using cloud solutions in your dental practice are numerous and will vary based on your exact business model. To get started, however, you can consider the following advantages and apply them to your dental practice workflows.
1. Reduce your dental practice expenses
Of all the differences between cloud and on-premises solutions, cost is one of the most obvious. Rather than paying upfront for server hardware and installing the software themselves, organisations pay a predictable monthly fee for access to the services.
With a flexible dental practice management solution such as Dental4Web, you can pick a level of features that suits your budget and situation. Your dental practice can get the exact mixture of management software modules to fit its needs, all in the form of a reasonable operating expense rather than a capital expenditure.
2. Gain practice management software efficiency
Cloud based dental practice management software isn't just affordable, it is constantly being updated with the latest efficiency-building features. Important patches and updates to cloud based dental software come automatically, meaning your practice staff don't have to take time from their duties to tend to the practice management solution.
Not only do your employees gain efficiency from having an always-updated solution, they also benefit from the comprehensive nature of the software solution. Dental4Web is a one-stop tool that contains every module from chairside patient education to marketing, communications, billing, imaging and more. When there aren't multiple dental software suites to juggle, workflows become streamlined.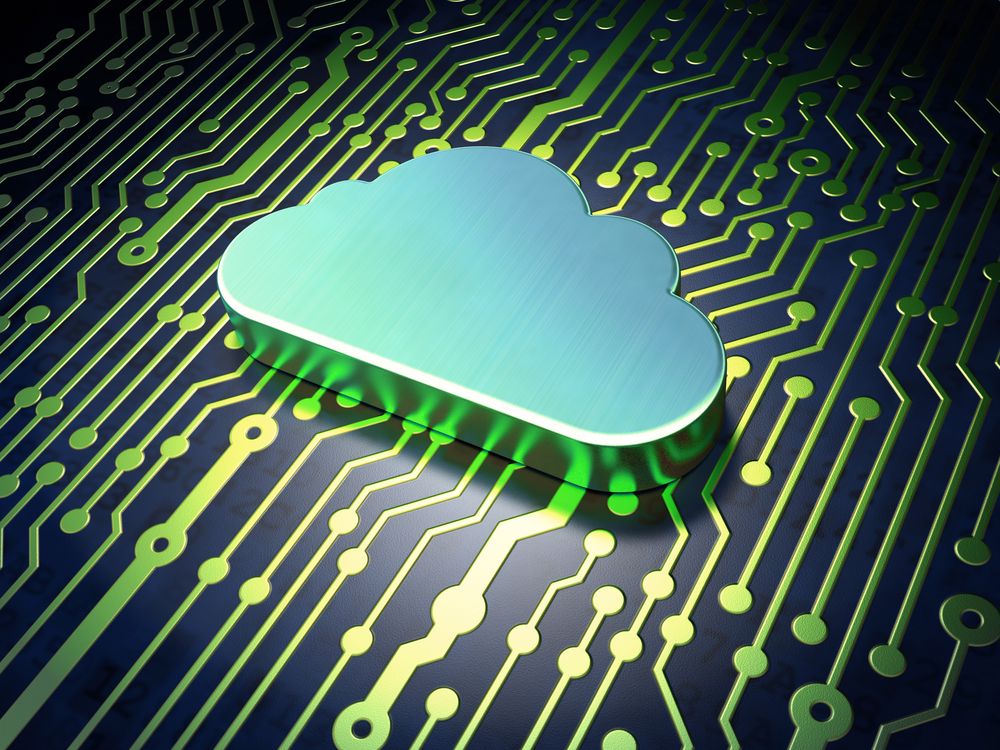 3. Harness cloud computing security
Early in its life span, questions around cloud based software often involved data security — if information is being hosted by third parties, will it be safe? In truth, the cloud often represents a data security upgrade. The cloud computing providers responsible for software-as-a-service applications have resources at their disposal that go beyond the capabilities of an independent business.
As long as your practice management solution comes from a trusted vendor, you can add to your peace of mind by moving into the cloud. Independent businesses such as dental practices can be targeted by hackers, so having as much data security as possible is always worthwhile. From information on your patients to financial records, there is no shortage of important content to safeguard. Cloud solutions such as Dental4Web provide a secure place to store that information.
4. Gain flexibility for your dental practice and its employees
One of the most exciting features of a given cloud based software solution is the ability to access the same applications and data from any internet-connected device. Rather than being tied to their practice desktop computers, every dentist, hygienist and administrative employee at your practice can use the relevant features of dental practice management software from anywhere.
Logging on from home or a mobile device allows your workers to be flexible about how and when they complete their tasks. If there is work to be done after hours or on a weekend, employees can get it done without coming into the practice. Secure access control features ensure this flexibility doesn't become a security liability.
5. Boost the patient experience
Upgrading to a leading cloud based dental practice management solution such as Dental4Web has patient care value in addition to its employee benefits. The lineup of dental software modules for this platform includes patient communication and education tools that help your team create a positive patient experience.
Every dentist can benefit from advanced, video-based patient education, available chairside, in the waiting area or on your practice website to assist with treatment plan acceptance. More direct patient communication features allow your administrators to automatically reach out to each patient on specific days.
Advanced appointment scheduling tools enable quick and easy appointment creation. All these features and more add up to a streamlined patient experience, powered by the latest dental software.
The dental practice management system of the future
The cloud isn't just today's hot technology; adopting these systems is also a way to prepare for the future. The ease of rolling out patches, updates, modules and new features ensures your cloud based dental practice management platform will stay powerful and relevant for years to come, all while you pay the reasonable monthly cost rather than spending for periodic new purchases.
You can discover why so many Australian business owners have already made the jump into the cloud by trying Dental4Web. If you're already a Dental4Windows user, the update will be easier still — the similarities between the solutions mean there's a minimal learning curve.
Enquire now to learn more about Dental4Web cloud based dental practice management solution.
Related Posts
From robotic arms in warehouse and manufacturing settings to AI...

Update 17th February 2022 We have now completed the integration between...

Dental practice management software is the technological glue that holds...