Set your practice up for success with our eBook. Discover how to improve patient experience and boost revenue.
Download eBook
Dentists Of The Future: How The Practice May Look In 2020
Published on : 16/5/2016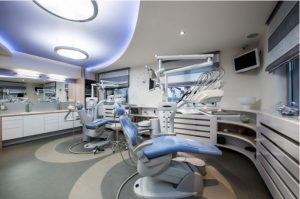 Innovation and technology are continually helping to improve almost every aspect of our lives, and dental care is no exception.
From new ways of examining teeth and jaws and diagnosing ailments, to innovations in laser treatment as an alternative to the drill, technology is changing the face of the dental industry.
Exactly how will technological advances shape the Australian dental industry and improve the patient experience? What will the modern dental practice look like in the year 2020? Read on and find out.
Smart Dental Software
Dental software in Australia has come a long way in recent times, with increased sophistication and technological advances meaning staff can focus less on administrative tasks and more time offering great customer service and patient care. Sophisticated dental software is now capable of integration with an online booking system, can manage most aspects of the practice online, including finances and patient information, and can provide a streamlined reminder function, which frees up your staff from the phone. D4W Cloud is a smart online Dental software solution.
X-rays reach the digital age
There are so many benefits in using x-ray in the dental practice, yet traditional x-rays can be time-consuming and involve somewhat messy film development. The future of dental x-rays is digital, in which an electronic sensor replaces the film, resulting in a cleaner, chemical free procedure. The film development itself is replaced by dental digital x-rays systems which can connect directly to a computer using USB, meaning a quicker and easier way to capture and analyse dental records. Digital x-ray programs are also capable of integrating with dental practice management software.
The emergence of laser light
The dreaded dentist drill has long been a source of anxiety and stress among patients – until now. Laser light has been used in Australia since 1990, but more and more practices are discovering the benefits of laser light technology, including a reduction in patient anxiety and increased likeliness to complete dental treatment programs. The laser creates a thin, very intense beam of light, which is capable of shaping or removing tissue upon contact. Lasers are frequently used alongside other instruments and for a range of procedures, but it is expected that more practices will take advantage of the technology in coming years.
New methods of recording the anatomy
3D skull charting is the future of dental practices across Australia. This advanced technology uses life-like graphics to record different aspects of the patient's mouth, jaw and teeth. 3D skull charting allows for easier recording, charting and notation of patient records, meaning you can communicate easier with specialists with regards to your patient's prognosis. It is also easy for patients to view and understand, making it a more effective method of gaining their commitment towards ongoing and effective treatment.Click to learn more on 3D skull charting.
Revolutionising the patient experience
Technological advances are also making it easier for patients to book appointments with online booking systems. eAppointments is the integrated D4W solution.This means no waiting on hold on the phone, easier access to practitioner availability and simple confirmation methods, such as text messages.
Technology is no doubt shaping the future of Australian dental practices. With patient diagnosis, comfort and treatment options already improving rapidly. Now patients can complete medical forms electronically at home or on tablets in the practice .eForms is the integrated D4W solution.  There's no doubt dental practices are undergoing a technology revolution with 2020 and beyond seeing even more rapid change.
Related Posts
From robotic arms in warehouse and manufacturing settings to AI...

Update 17th February 2022 We have now completed the integration between...

Dental practice management software is the technological glue that holds...