Set your practice up for success with our eBook. Discover how to improve patient experience and boost revenue.
Download eBook
SME Payments – Dental industry views sought
Published on : 22/11/2018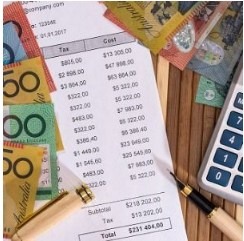 The Australian Small Business and Family Enterprise Ombudsman (ASBFEO) has invited the dental industry to provide advice that will guide a new Australian Government framework which will ensure that small and medium sized enterprises get paid on time.
Key Issues For The Dental Industry —
The ASBFEO has asked members of the Australian Dental Industry Association (ADIA) to provide advice on the effect that payment practices of large businesses are having on small and family business.
Whilst the ASBFEO's consultations are still underway, the Australian Government has already taken steps towards addressing the issue by advising that it will work with the sector to develop an annual reporting framework, requiring large businesses with over $100 million turnover to publish payment information on how they engage with small businesses.
ADIA has been a long-standing supporter of reform in this area with the Chief Executive Officer, Troy Williams, discussing the matter with the (then) Prime Minister in November 2017.  It is in this context that the Association is pleased to be part of ongoing consultations with the ASBFEO which includes member participation in a survey to collect data on payment times and practices. The link for the survey is below:
The Australian Government has advised ADIA that it is working on a new payment policy which will require those same large businesses seeking to tender for government contracts to match their 20-day payment policy. At the Australian Government's request, small business payment times will be placed on the Council of Australian Governments (COAG) agenda for its next meeting on 12 December 2018.
In its 2017 Payment Times and Practices Inquiry, the ASBFEO found that Australian payment times were the worst in the world, with invoices being paid, on average, 26.4 days late. It also identified a growing trend for large Australian and multinational companies to delay and extend payments from 30 days to 45, 60, 90 or 120 days.
ASBFEO has further found in recent research involving 1600 businesses identified the biggest cause of business disputes in payments (44%), with either the full amount not being paid (26%) or not being paid on time (18%).
Stress on the cash flow of small businesses is occurring due to partial and late payments, the seeking of discounts to pay in 30 days, and the offering of loans to cover extended terms. This all forces the business to find ways to finance the short fall in their working capital.
Further information relating to unpaid invoices can be found on the ASBFEO's website.
Further information —
For further information on matters relating to the small and medium sized business payment times please send an email to policy@adia.org.au or telephone 1300 943 094.  To keep up to date with all that is happening in Australia's dental industry following ADIA on Twitter at @AusDental and on Facebook at www.facebook.com/dental.industry.
Currency & Disclaimer —
This update was issued on 22 November 2018 and please note that changes in circumstances after the publication of material or information may impact upon its accuracy and also change regulatory compliance obligations. The statements, regulatory and technical information contained herein are believed to be accurate and are provided for information purposes only. Readers are responsible for assessing its relevance and verifying the accuracy of the content. To the fullest extent permitted by law, ADIA will not be liable for any loss, damage, cost or expense incurred in relation to or arising as a result of relying on the information presented here.
Article Credit: ADIA – https://www.adia.org.au/
Related Posts
The Federal Government certainly seem to be heading in the...

I have recently noticed increased interest on our chat forums...

Issue Summary —  The Dental Board of Australia (DBA) has released...