Set your practice up for success with our eBook. Discover how to improve patient experience and boost revenue.
Download eBook
Research To Determine Dental Product Market Growth
Published on : 24/12/2019
Summary —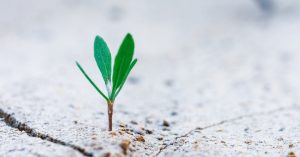 A new edition of the Australian Dental Industry Intelligence Report has been commissioned by the Australian Dental Industry Association (ADIA), research that will provide the industry with an authoritative assessment of the Australian dental products market.
Key Issues For The Dental Industry —
The Australian Dental Industry Intelligence Report will be updated in late 2018, building upon past editions of this research that has an established reputation internationally as the most complete analysis of the Australian market for products and services supplied by the dental industry to dentists and allied oral healthcare professionals.
Providing high quality data on the market for dental product has been a long-standing priority for ADIA and the investment in this research delivers on the commitment made in the 2016-20 ADIA Strategic Plan.
The Australian Dental Industry Intelligence Report is unique and is based upon data from a range of government and non-government sources which is used to construct a model of Australia's dental industry. This report estimates the value of products and services provided by the dental industry to dentists and allied oral healthcare professionals.
It is a useful and accurate benchmarking tool for ADIA's member businesses and is a valuable reference for ADIA's ongoing policy advocacy and engagement with government.
The intelligence report includes the following information —

■. A detailed executive summary of the analysis;
■. A review of the past ten years of sales data;
■. Assessment of sales in dollar terms across key product categories;
■. Assessment of sales in dollar terms across key services categories;
■. Assessment of current sales against historical averages;
■. Performance of the dental industry compared to the broader economy;
■. Identification of factors that influence sales of products and services; and
■. A summary of the methodology and statistics used to compile the report.
The Australian Dental Industry Intelligence Report sales data will be updated on an annual basis, allowing ADIA member businesses to understand changes to not only the entire sector, but also individual product categories, in both dollar and percentage terms.
Deloitte Access Economics, a leading economic consulting firm, has been engaged by ADIA to prepare the report.  The engagement followed an exhaustive selection process, with the decision confirmed by the ADIA Board in late 2017.
As Australia's dental industry will be using the report as the basis for their business decisions, ADIA needed to have absolute confidence in the ability of the consultants to apply the latest research and modelling techniques to produce a robust report which lead to the appointment of Deloitte Access Economics as the lead consultants.
It has been three years since ADIA last published the Australian Dental Industry Intelligence Report, making this next edition anticipated with considerable interest.  It will be presented to the industry at the 2018 ADIA Industry Growth Conference to be held on the Gold Coast over 26-28 October 2018.
Member Engagement —
When it comes to undertaking research on the Australian dental products market, the team in the ADIA National Office receive advice and guidance from employees of member businesses serving on the ADIA-MRPC Market Statistics Projects Committee.  Member updates are provided at the quarterly series of ADIA State Branch Briefings.
Further Information —
For further information on ADIA's market research activities send an email to statistics@adia.org.au or telephone 1300 943 094.  To keep up to date follow ADIA on Facebook at www.facebook.com/dental.industry or subscribe to the Twitter feed @AusDental.
Currency Of Information & Disclaimer —
This update was issued on 29 January 2018 and please note that changes in circumstances after the publication of material or information may impact upon its accuracy and also change regulatory compliance obligations. The statements, regulatory and technical information contained herein are believed to be accurate and are provided for information purposes only. Readers are responsible for assessing its relevance and verifying the accuracy of the content. To the fullest extent permitted by law, ADIA will not be liable for any loss, damage, cost or expense incurred in relation to or arising as a result of relying on the information presented here.
Article Credit: ADIA – https://www.adia.org.au/
Related Posts
The Federal Government certainly seem to be heading in the...

I have recently noticed increased interest on our chat forums...

Issue Summary —  The Dental Board of Australia (DBA) has released...