Set your practice up for success with our eBook. Discover how to improve patient experience and boost revenue.
Download eBook
Good News for Dental Industry And Services in 2019 Budget
Published on : 3/4/2019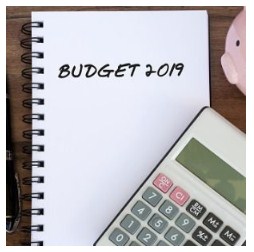 The Australian Government announced its federal budget for 2019 on Tuesday, 2 April. Under this budget, the Government plans to improve access to dental services across Australia which will benefit the dental industry and dentistry in general.
Key issues for the dental industry —
The Government has proposed to improve access to adult public dental services through a National Partnership Agreement with state and territory governments and support eligible children to access essential dental health services through the Child Dental Benefits Schedule (CDBS).
This budget will assist the Australian Dental Industry Association's (ADIA) vision of an industry that empowers oral health professionals to advance the health and well-being of all Australians. Though there is always room for more improvement, ADIA sees the Government's plan for dental services as a strong step in the direction of securing this vision.
To further improve access to dental services, the Government plans to work with the Department of Human Services to support eligible children to access dental health services through the CDBS. It also plans to undertake a statutory review of the Dental Health Benefits Act 2008.
The Government also announced that in 2019-20, it will provide $107.8 million to extend the existing National Partnership Agreement on Public Dental Services for Adults to 30 June 2020. The extension ensures that additional public dental services are supported, while the Government and the States and Territories discuss future funding arrangements.
To ensure children continue to have access to basic dental care, access to the CDBS for state and territories has been extended by three years, meaning eligible children aged 2–17 years can continue to access up to $1,000 over two years.
Ensuring that more adults and children have access to dental services is a benefit for the entire dental industry and will assist our members in growing sustainable businesses.
The Government proposes to have a percentage of 42.1% of eligible children accessing essential dental health services through the CDBS by 2023. The 2019 target is set at 37.8%.
Member Engagement —
ADIA provides leadership, strategy, advocacy and support. Our members set our agenda, fund our activities and directly benefit from the results. With respect to the Association's work to ensure that the initiatives within each Australian Government budget support the dental industry, the team in the ADIA national office receive advice and guidance from members serving on the ADIA-TCPC Trade & Commercial Policy Committee.
Further Information —
To keep up to date with how ADIA is working to ensure that the Australian Government budget supports the dental industry, subscribe to the Twitter feed @AusDental or follow us on Facebook at www.facebook.com/dental.industry. Alternatively, you can contact the Association via email at canberra@adia.org.au or by telephone on 1300 943 094.
Currency & Disclaimer —
This update was issued on 3 April 2019 and please note that changes in circumstances after the publication of material or information may impact upon its accuracy and also change regulatory compliance obligations. The statements, regulatory and technical information contained herein are believed to be accurate and are provided for information purposes only. Readers are responsible for assessing its relevance and verifying the accuracy of the content. To the fullest extent permitted by law, ADIA will not be liable for any loss, damage, cost or expense incurred in relation to or arising as a result of relying on the information presented here.
Article Credit: ADIA – https://www.adia.org.au/
Related Posts
The Federal Government certainly seem to be heading in the...

I have recently noticed increased interest on our chat forums...

Issue Summary —  The Dental Board of Australia (DBA) has released...