Set your practice up for success with our eBook. Discover how to improve patient experience and boost revenue.
Download eBook
Funding Available for Women's Leadership Grants
Published on : 16/5/2019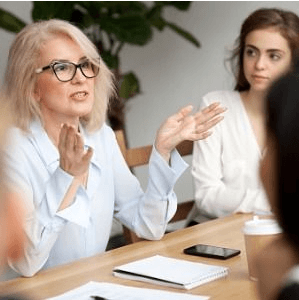 Summary –
Women currently employed in the Australian health sector are invited to apply for a limited pool of grant funding that has been provisioned for participation in a range of leadership courses.
Key issues for the dental industry –
For over fourteen years, Women & Leadership Australia (WLA) has been developing female leaders and supporting the increased presence of women in business and community leadership roles.
WLA provides grants with the specific intent of providing powerful and effective development opportunities for women within the health industry. For further information on WLA and the grants, visit the following website pages:
■ Women & Leadership Australia – Website
■ Women & Leadership Australia – Health sector grants
The 2018 campaign reached 1.3 million people, with 200,000 employees positively impacted and 13,000 individuals engaging in the initiative.
WLA would like to build further on the gender equality momentum that was generated throughout this project.
An additional round of scholarship funding has been allocated for women in the dental sector.
Ms Linda Kowron, the Marketing Manager at Elite Fitout, was a successful applicant in the last round of scholarships.
"I really enjoyed the Executive Ready course. I thought the course content was interesting and it really got you thinking about how you could improve working relationships within your organisation.I also liked the fact that if I couldn't make a webinar due to work commitments, I was always able to catch up with the help of recorded webinars and the WLA portal," said Ms Kowron.
"I met a lot of wonderful, talented ladies who provided great ideas for the course work and helped me to gain an insight into the type of challenges they were facing and resolving in their work environment, " Ms Kowron said.
Ms Marcella Terhorst, the Business Development Manager Equipment & Instruments at Dentsply Sirona was another successful applicant in the last round.
"The Executive Ready Program offered by WLA has been a great experience for me personally and professionally. Having worked in the dental industry my entire career, it exposed me to other industries, different operations and personalities within those. The networking and mentorship amongst female professionals has been inspiring and re-energising to follow through with new ideas," Ms Terhorst said.
"The program helps female professionals to uncover and build their individual strengths and offers a great leadership foundation. It would be great to see more females from within the dental community participating in the program. Dentsply Sirona has a strong focus on the development of women and supported my participation in this program by funding the course costs because it is aligned to our global focus in this area," Ms Terhorst further advised.
Programs include an eighteen-week program for junior to middle-level leaders, a seven-month development program for middle-level leaders, and a twelve-month program for senior and executive leaders.
The fee support opportunity provides women with funding of between $3,000 and $7,000 to undertake the leadership development programs above.
Find out more and register your interest by completing the Expression of Interest form here prior to Friday, 7 June 2019: www.wla.edu.au/health. 
Member Engagement —
ADIA provides leadership, strategy, advocacy, and support. Our members set our agenda, fund our activities, and directly benefit from the results. With respect to the Association's work to empower women in leadership roles, members provide advice and guidance at the quarterly series of ADIA State Branch Briefings.
Further Information —
To keep up to date with how ADIA is working to support the development of the next generation of leaders in the dental industry, subscribe to the Twitter feed @AusDental or follow us on Facebook at www.facebook.com/dental.industry. Alternatively, you can contact the Association via email at membership@adia.org.au or by telephone on 1300 943 094.
Currency & Disclaimer —
This update was issued on 16 May 2019 and please note that changes in circumstances after the publication of material or information may impact upon its accuracy and also change regulatory compliance obligations. The statements, regulatory and technical information contained herein are believed to be accurate and are provided for information purposes only. Readers are responsible for assessing its relevance and verifying the accuracy of the content. To the fullest extent permitted by law, ADIA will not be liable for any loss, damage, cost or expense incurred in relation to or arising as a result of relying on the information presented here.
Article Credit: https://www.adia.org.au/
Related Posts
The Federal Government certainly seem to be heading in the...

I have recently noticed increased interest on our chat forums...

Issue Summary —  The Dental Board of Australia (DBA) has released...