Set your practice up for success with our eBook. Discover how to improve patient experience and boost revenue.
Download eBook
Australian Small Businesses Report Positive Business Conditions
Published on : 29/5/2016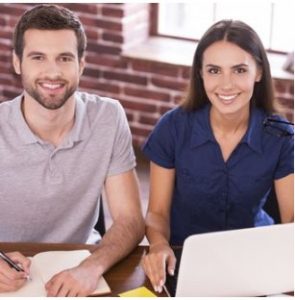 Results of the latest AusChamber Small Business Survey have been released, which shows that overall, small businesses across the entire Australian economy are experiencing stable conditions, and with positive sales results and greater overtime utilisation, are sensing opportunity for employment growth.
Key Issues For The Dental Industry —
The Australian Chamber of Commerce and Industry (Aus Chamber) has recently released the results of the March 2016 quarter's AusChamber Small Business Survey, which has highlighted sentiment amongst Australia's small business sector as rather mellow. The key Small Business Conditions Index, which measures overall sentiment, indicated moderate albeit slightly negative sentiment at 46.6, however interesting to note was that it sits five points above the five year average. The full report is available for download via the link below:
AusChamber Small Business Survey – March Quarter 2016
Small businesses shared the same overall view on the performance of the Australian economy and reported greater overtime utilization, stronger investment and stronger wage growth. Some of the survey's key indicators are summarised below:
Expected Economic Performance —
This index rose 1.2 points from the previous quarter's reading to 47.8, indicating that small businesses are continuing to take a more positive view of Australia's economic performance.
Sales Revenue —
Well inside positive territory at 53.9, this index indicates sentiment that sales are going well for Australian small business. This reading experienced a jump of nearly 3 points and sits well above the five year average of 45.1.
Employment and Overtime Utilisation —
The Employment Index continues to steadily climb, rising 0.7 points to 48.7. This is the strongest reading recorded since 2010 and is consistent with the rise in the reading for Overtime Utilisation, which moved one point to 45.9 and suggesting sentiment for potential improvement in employment.
Each quarter, AusChamber conducts its AusChamber Business Expectations Survey to broadly profile Australian businesses representative of all industry sectors. The data obtained from this survey is used to produce theAusChamber Small Business Survey, and covers responses from 1,535 small businesses across Australia reporting on their business sentiment during January, February and March 2016.
Currency of Information —
This update was issued on 19 May 2016 and please note that changes in circumstances after the publication of material or information may impact upon its accuracy and also change regulatory compliance obligations.
Disclaimer —
The statements, regulatory and technical information contained herein are believed to be accurate and are provided for information purposes only. Readers are responsible for assessing its relevance and verifying the accuracy of the content. To the fullest extent permitted by law, ADIA will not be liable for any loss, damage, cost or expense incurred in relation to or arising as a result of relying on the information presented here.
Source: Australian Dental Industry Association
Related Posts
The Federal Government certainly seem to be heading in the...

I have recently noticed increased interest on our chat forums...

Issue Summary —  The Dental Board of Australia (DBA) has released...