Set your practice up for success with our eBook. Discover how to improve patient experience and boost revenue.
Download eBook
ADIA Releases Latest Report On Dental Product Sales
Published on : 24/6/2018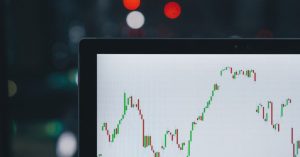 Summary —
The latest assessment of the market for dental products has been published, showing that the sector has enjoyed sustained growth of 5.2% p.a. over the past decade and in FY2016-17 was valued at $2.196 billion.
Key Issues For The Dental Industry —
The nation's most authoritative assessment of the dental products market is the Australian Dental Industry Intelligence Report published by the Australian Dental Industry Association(ADIA). This report draws upon data from a range of government and non-government sources to construct a model of Australia's dental industry.
The most recent edition of the Australian Dental Industry Intelligence Report has been released.  It shows that over the past decade the Australian dental products market grew by 5.2% p.a. and was valued at $2,196 billion last financial year.
To provide a context as to what drives growth in the sector, the Australian Dental Industry Intelligence Reportanalyses a range of external factors including changes to the nation's expenditure on dental and oral healthcare, a key driver of sales of products to dental practices.
The Australian Dental Industry Intelligence Report reviews a number of sectors within the industry in detail.  The value of the following sectors are assessed with advice on the sales in dollar terms and year-on-year changes to the same.
Sectors Covered In The Report
■ Value of dental laboratory product sales
■ Orthodontic and restorative product sales
■ Dental instruments and fitting sales
■ Anaesthesia product sales
■ Consumable sales
■ Infection control product sales
■ Imaging equipment sales
■ Imaging product sales
■ Other dental equipment sales
■ Equipment servicing and maintenance sales
■ Over-the-counter dental products
Also assessed in the report is the value of the dental laboratory sector in addition to the sales of professional services to dental practices.
The report is available free of charge to ADIA member businesses and can be purchased for $685 by non-member businesses using the link below.
Deloitte Access Economics prepared the Australian Dental Industry Intelligence Report using a combination of top-down and bottom-up approaches, and were then summed together to provide an aggregated estimate of the Australian dental industry. Annual historical values for each of the fourteen categories were estimated for the period FY2007-08 to FY2016-17. Growth rates are presented in both nominal and real terms by adjusting for dental consumer price index (CPI) inflation estimated by the Australian Bureau of Statistics (ABS).
Production of the Australian Dental Industry Intelligence Report is a major investment by ADIA and an outcome of the 2016-20 ADIA Strategic Plan which has a commitment to help member businesses understand and benefit from changes to the environment in which dental products are manufactured and supplied.
Member engagement —
ADIA provides leadership, strategy, advocacy and support. Our members set our agenda, fund our activities, and directly benefit from the results.  With respect to the market research published by ADIA, representatives of member businesses serving on the ADIA-MSPC Market Statistics Projects Committee provide advice and guidance to the national office team responsible for managing the research projects.
Further information —
For further information relating to the Australian Dental Industry Intelligence Report please send an email to statistics@adia.org.au or telephone 1300 943 094.  To keep up to date with all that is happening in Australia's dental industry following ADIA on Twitter at @AusDental and on Facebook at www.facebook.com/dental.industry.
Currency & Disclaimer —
This update was issued on 19 November 2018 and please note that changes in circumstances after the publication of material or information may impact upon its accuracy and also change regulatory compliance obligations. The statements, regulatory and technical information contained herein are believed to be accurate and are provided for information purposes only. Readers are responsible for assessing its relevance and verifying the accuracy of the content. To the fullest extent permitted by law, ADIA will not be liable for any loss, damage, cost or expense incurred in relation to or arising as a result of relying on the information presented here.
Article Credit: ADIA – https://www.adia.org.au/
Related Posts
The Federal Government certainly seem to be heading in the...

I have recently noticed increased interest on our chat forums...

Issue Summary —  The Dental Board of Australia (DBA) has released...