Set your practice up for success with our eBook. Discover how to improve patient experience and boost revenue.
Download eBook
Action Plan To Help Remove Non-Tariff Barriers
Published on : 10/12/2018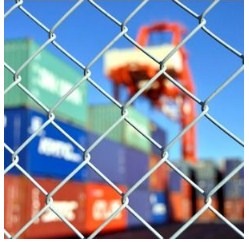 The Australian Government has launched a new Action Plan to help Australian businesses tackle trade barriers, helping them to get their goods into overseas markets faster, with greater ease and at a lower cost.
Key Issues For The Dental Industry — 
Australia's free trade agreements have opened up new market access for Australian exporters, but businesses are still being hampered by non-tariff barriers such as excessive regulation and red-tape.
Minister for Trade, Tourism and Investment, Simon Birmingham MP advised that whilst Australia's trading partners have the right to set trade rules that protect their citizens and environment, just as Australia does, sometimes unnecessary rules are imposed that can put exporters at a disadvantage and restrict the flow of goods.
Whilst the Australian Government has successfully removed some tariff barriers on Australian exports, the rise of non-tariff barriers is evidence that there is more work to be done in order to protect and enhance market access for exporters.
Minister Birmingham advised that the new Action Plan will help the government better identify and address unfair obstacles for exporters and make it as easy as possible for them to export their goods and services.
The Action Plan provides a more coordinated approach to removing non-tariff barriers so that exporters can have more clarity on the range of government support services available to them – both in Australia and overseas.
The Action Plan will also look at the capabilities of Australia's trade officials, technical experts, and diplomats and ensure that they have the skills and knowledge to better support Australian exporters.
More information about the Action Plan and reporting non-tariff barriers can be found here:
Member Engagement — 
ADIA provides leadership, strategy, advocacy and support. Our members set our agenda, fund our activities, and directly benefit from the results.  With respect to international trade agreements and non-tariff barriers, representatives of member businesses serving on the ADIA-TCPC Trade & Commercial Policy Committee provide advice and guidance to the national office team responsible for managing the research projects.
Further information —
For further information on this matter please send an email to policy@adia.org.au or telephone 1300 943 094.  To keep up to date with all that's happening in Australia's dental industry following ADIA on Twitter at @AusDental and on Facebook at www.facebook.com/dental.industry.
Currency & Disclaimer —
This update was issued on 10 December 2018 and please note that changes in circumstances after the publication of material or information may impact upon its accuracy and also change regulatory compliance obligations. The statements, regulatory and technical information contained herein are believed to be accurate and are provided for information purposes only. Readers are responsible for assessing its relevance and verifying the accuracy of the content. To the fullest extent permitted by law, ADIA will not be liable for any loss, damage, cost or expense incurred in relation to or arising as a result of relying on the information presented here.
Article Credit: ADIA – https://www.adia.org.au/
Related Posts
The Federal Government certainly seem to be heading in the...

I have recently noticed increased interest on our chat forums...

Issue Summary —  The Dental Board of Australia (DBA) has released...