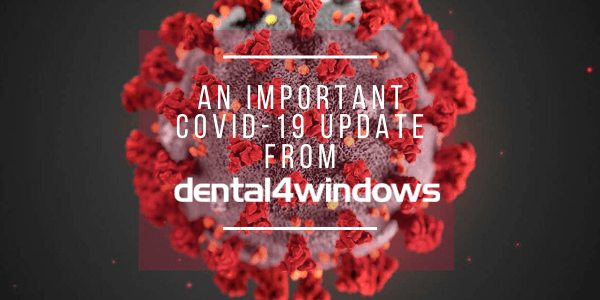 Due to the current and evolving situation regarding the Coronavirus (COVID 19) issue, Centaur (Dental4Windows) would like to convey that the current and ongoing health and well-being of our customers, partners, and their employees is of paramount importance to us.
As a trusted name in the dental industry, we are acutely aware of the need to limit any impact on our service delivery to our valued customers. Centaur has taken the necessary steps to ensure we continue to provide a safe working environment for our hard-working staff and those of our business partners and are committed to providing you with ongoing product support during this global health event.
Being a modern technology company, we have instructed our staff to work safely and effectively from their homes, where they have access to Centaur's operating systems and communication tools, and will continue to work hard providing you with a seamless customer experience.
Our commitment to supporting your practice is a company-wide priority, and our team of experts will continue to provide you with the best possible customer support and service. Please be assured that the smooth and successful operation of your practice is our focus in this situation.
Centaur Support is still available and starting 6 April 2020 and the foreseeable future, Support will be reducing its operating hours from 8 am to 8:30 pm to 8 am to 7 pm AEST Monday to Friday.
Saturday Support will still be available from 9 am to 4 pm strictly for emergency issues only (e.g. Dental4Windows not starting or connecting to a database).
For non-urgent issues, eSupport may offer a faster answer. If customers require the assistance of a Support Analyst after using eSupport they should submit an eSupport ticket and we will respond.
Kind regards
Michael Sokol and Dr Frank Papadopoulos