What Online Reviews Mean For Your Dental Practice
Published on : 10/3/2016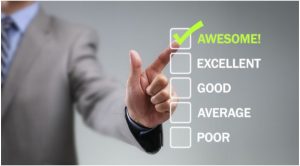 Many dentists are now using dental practice management software, with online bookings made accessible to customers but as well as the gains in efficiency that come from using the cloud for business, dentists are finding that patients are also using the internet to express themselves.  
Patient praise – and complaints – were formerly confined to your reception area or over the phone. They were private matters. Now, patients have a quick and easy way to broadcast their opinions.
Here are a couple of popular platforms that allow patients to spotlight the positive (and the negative) and how you can use them.
What you might find on Whitecoat.
A popular review site, Whitecoat, puts the business end of your practice up front. Clicking on a practice's name immediately produces details of the services offered by the practice, includes trading hours, payment types accepted and a biography. There is a map, list of ratings and patient reviews including responses from dentists.
Clinics on this site appear to have mainly attracted positive reviews. The overall impression from this site is that all those featured are reliable and professional. It's a good example of how reviews can assist you in attracting more patients, and why you might want to set your clinic up on this type of platform.
A personal relationship: Your clinic in the world of Facebook
Facebook isn't just a way of getting free advertising for your practice. It is an ongoing relationship, a dialogue between you and your patients and potential patients. It's also a massive commitment – once you began to post comments and upload images, you need to do so regularly, at least once a day.
If one of your staff has a birthday, take a photo and upload it. If a patient posts a question, make sure you answer it the same day.
Monitor your Facebook business page often – nothing is worse than turning to Facebook at the end of the day and finding a long and negative chain of comments about your practice that should have been nipped in the bud.
How to deal with the negative
Which brings us to the next point – having patients say complimentary things about your practice is the upside to these platforms. But what do you do about the negative reviews?
Professionally speaking, you may be aware that the Australian Dental Association Code of Ethics states that when a patient is seeking advice "the dentist should endeavour not to say anything which calls into question the integrity of [the patient's] usual dentist."
However, patients are not so constrained, and dentists need to be prepared to face online criticism and react in an appropriate manner.
Whether on Facebook or a review site like Whitecoat,it's important to respond to any negative feedback as quickly as possible.
Never respond in anger, imply that a problem a patient has is nothing to do with you, or try to delete the post. As the owner of the page you will simply appear to be stifling debate to the thousands of other watchers. Instead, invite the person into your clinic so you can discuss the issue in person with them.
The practicalities
Online review sites like Whitecoat are joined voluntarily and there are no fees to pay. Similarly, Facebook can become a tool for patients to comment and engage with your practice without you needing to spend money.
But be aware that a considerable amount of time must be given to moderating comments and keeping these sites updated. But the effort can pay off if they help to bring new patients to your door and keep your current ones engaged with your practice
Related Posts
Dental4Windows enables your practice deeper patient engagement by providing multiple...

Dental4Window's marketing platform, D4W Marketing, is changing the face...

Mobile access to the internet has changed people's purchasing behaviour...