Businesses of all kinds are getting more out of their technology, and they're doing so by moving into the cloud. Your dental practice can realise these benefits as well, and Dental4Web is the key. This solution, from Australia's top provider of dental practice management software, is designed to deliver:
Optimised performance of day-to-day administrative tasks
Streamlined workflows regarding everything from data backup to software upgrades
Increased automation to require less hands-on effort from your employees
A combination of unprecedented flexibility with top-quality security
By choosing Dental4Web, you can bring your dental practice up to speed with the modern technological landscape and future-proof your operations for years to come.
Growing your business with Dental4Web
A move into the cloud can represent a significant upgrade for your dental practice, with all the functionality Dental4Windows users are accustomed to, augmented with a new feature set. The following advantages can begin paying immediate dividends: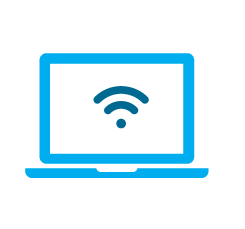 Easy access anywhere, anytime
Rather than having to use office computers to check patient records, calendars or other essential data, dental professionals can log in securely from anywhere with an internet connection and get their work done. Compared to on-premises systems, this is a new level of flexibility for employees.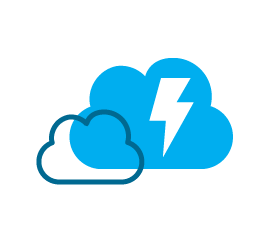 A faster, easier approach to software updates
Keeping software operating at peak efficiency — and keeping up with security updates — used to require manual updates. With cloud solutions, these occur automatically on the solution provider's end. This prevents downtime, saving your practice money.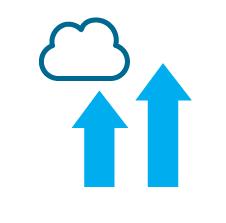 Automatic data backup support
While data backups to protect against system outages or cyber attacks are important, a worrying number of dental practices do not use them. When you use web-based dental practice management software, your data is automatically backed up on our servers, safeguarded against potential emergencies.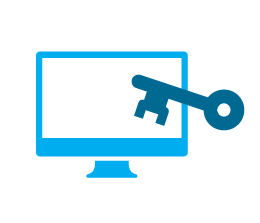 Security advantages over on-premise software
There are many risks involved with running software in-house on office computers, especially for the 50% of companies that don't update their PCs. Software hosted in the cloud receives important patches automatically, as with all other updates, providing a harder target for attackers.

All the functionality of industry-leading dental software
To get all the extra advantages of the cloud, you don't have to sacrifice the performance available from Dental4Windows. The Centaur Software team has taken the advantages and workflows of the industry-leading solution and placed it in the cloud, delivering new functionality without a trade-off.
The features include:
Data analytics and reporting modules
Online bookings systems and appointment calendars
Integrated marketing and communications with patients
Support for treatment plan creation and customisation
Secure, compliant patient record management
Compatibility with HICAPS and Medicare systems
Every practice is unique, with its own requirements and best practices. When you use a fully featured and comprehensive practice management solution such as Dental4Web, you can ensure that your needs will be accounted for and met.
Getting started with Dental4Web
Beginning your journey into the cloud is easy and fast. Preparations involve:
Testing internet speed and reliability
Training your team on the basics
Planning the roll-out of the solution
On the go-live date, your data moves into the cloud
and your practice's cloud era begins.
Enquire now to find out more